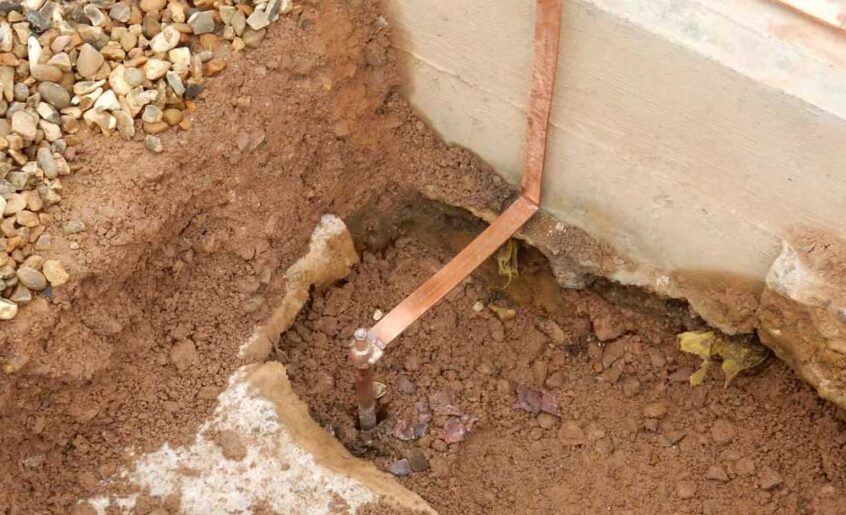 Volume 4, Issue 1, January-March 21
Earth-Pit in Respect of Safety
Sourav Chakraborty
B.Tech (Elec. Engineering), SMISE

Email id: souravc618@gmail.com
Abstract
Different earth-pit is use for electrical and instrumentation load separately as well for neutral connection (NEP). Necessity of earth-pits is for healthy system. Importance of Earth pit is covered in this paper. Earthing function of any equipment or system depends on Earth pits. So this study is carried to know earth pits importance.
Key word
Earth-pit, different earth-pit requirements, Necessity, Safety
1. Introduction
Safety or Health Safety & Environment (HSE) term is very much famous with Earth-pits. In every industry earth-pit is necessary for electrical and instrumentation equipment. Almost in every industry we are handling different machinery and different instrumentation items to control and monitoring of the system properly.
Day by day we are depending on various machines and control techniques whereas we are turning into smart system. Earthing is playing a major role here. To maintain every system proper and healthy earthing is very much important.
Now-a-days double earthing is used instead of single earthing and different standards are following for maintaining of earth-pits. Different checklists are maintained for earth-pits and their periodical data is mandatory for each and every audits.
Here we will see the earth-pit details and associate activity related respective pits.
2. Earth-pits different category
Earth-pit for electrical equipment is placed separately with instrumentation earth-pit as there may be a chance of high current flowing through instruments which can damage that instantly. So, for electrical, separate grid and for instrumentation separate grid to maintain.
Example: – In a plant we have Some 100hp,200 hp motors as well some 40hp motors, earth point connected in separate earth-pits and that is connected with grid itself (In an earth-pit we get two values i.e. With grid value and without grid value).
Beside electrical equipment's we have also instrumentation parts like some relay, PT, DPT. For that separate grid to use.
For transformer neutral earth-pit and UPS connection, separate earth-pit to follow.
Generally, grid resistance to maintain 0-1 ohms and without grid resistance varies as per location and separate standard is there to maintain respective resistance.
If earth-pit resistance value does not meet the requirements, Nacl/Charcoal to use in earth-pit to maintain the resistance or the pathway.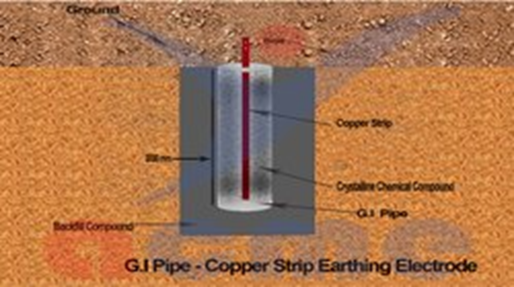 Fig-1
3. Necessity of earth-pits
Earth-pit is necessary to create a path for extra charge generated during operation. It is the way of low resistance by which extra current can flow freely and make safe for the respective equipment.
As much as low resistance, its effectiveness will be more. Now-a-days double earthing is incorporated in every sector for the safety. If one section is not working then another one will be there.
Potential source where exists, earthing is required that time. Half-yearly earth-pit checking is necessary in max sector. For resistance checking megger is used. With grid and without grid resistance to check. For this check two electrode is used. One electrode is used in 15 Meter range from the respective earth-pit. Another electrode is used in 30 Meter.
Megger is nothing but a high resistance checking meter which measure resistance by using Ohms law.
Strip earthing and wire earthing are used in industrial practice.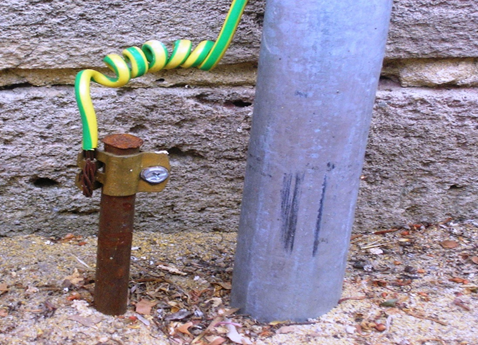 Fig-2
3.1 Earth-pit & thunder protection
For thunder protection, copper rod in high mast is generally used or any tall structure is made separately and copper rod is used on that.
For that separate structure, earth connection maintaining done separately. Separate G.I and copper are used for earth connection.
Thunder can cause sudden fire or damage so its earthing must be proper and separate.
3.2 Safety Solutions
Following steps to be followed as mentioned below: –
Earth-pit inspection to be done periodically and maintain record.
Take necessary steps for high resistance.
Maintain electrical and instrumentation separate pits.
Neutral earth-pits to maintain separately.
High mast or any structure which is used for thunder protection, separate earthing to maintain.
Double earthing to use.
Strip-earthing and its thickness to maintain.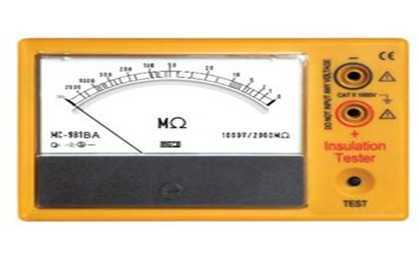 Fig-3
4. Conclusion
Earthing strips used must be proper and their tensile strength should be good.
Double earthing to be done.
Proper maintenance to be done for each and every earth-pits.
Equipment wise separate earth-pit to maintain.
Proper tag and resistance value to maintain in each earth-pit.
REFERENCES
J.B Gupta (Instruments measurement)
B.L THERAJA (Basic electrical & electronics)
Google, Wikipedia