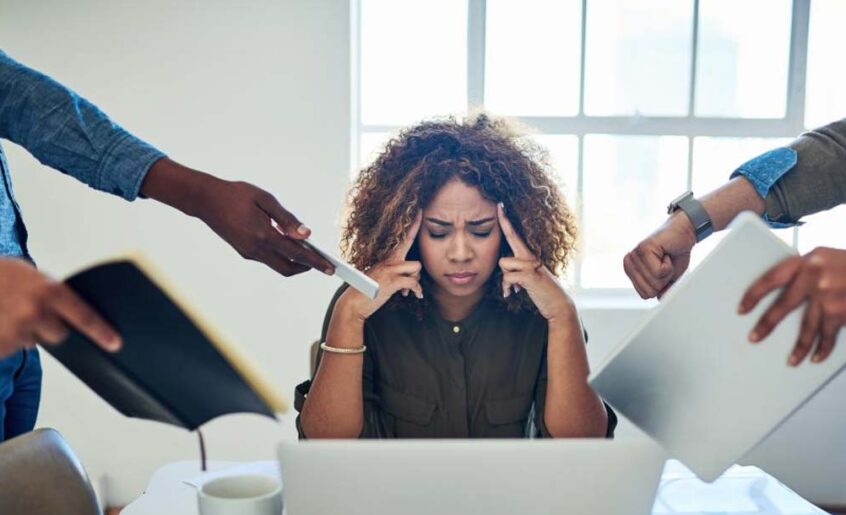 Volume 4, Issue 2, April – June 21
Mental Stress – A Silent Loss To Organization Due To Covid-19
Sahil Bhutani
HSE Engineer – Afcons Infrastructure Limited

Email id: sahilbhutani92@gmail.com
Abstract
Since the COVID-19 deep-rooted in an individual life, it has created a great impact on human life which has engraved insecurity, life threats, uneasiness, etc. These experiences yet understandable of significant challenges. As Lockdowns were announced globally, the entire globe seems to be in a mourning state. But as lockdown extended, it was very easy to adapt to the NEW NORMAL but to survive NEW NORMAL was very challenging and difficult.
To survive, new norms were implemented like social distancing, virtual meetings, work from home but still, it created mental stress as a deadline to be meet or fulfill challenging obligation. Employees have to work from home or travel risking their and their families lives. Mental stress along with emotional stress was built due to pandemic situation which needs to tackle with care and support.
Keyword
COVID-19, Lockdown, Work-life stress, Silent Loss, Balanced life
1. Introduction
Work-related stress
When people are overburdened with work demands and work pressures do not match their knowledge and abilities due to which employees have to work extremely hard to cope with it with little or no help and support from supervisors and colleagues which results in work stress. Work-related stress is often caused by the way the jobs have been designed and the working system of an organization, poor management, lack of support within the organization which badly affects the personal life of an individual and directly or indirectly also affects our families and friends.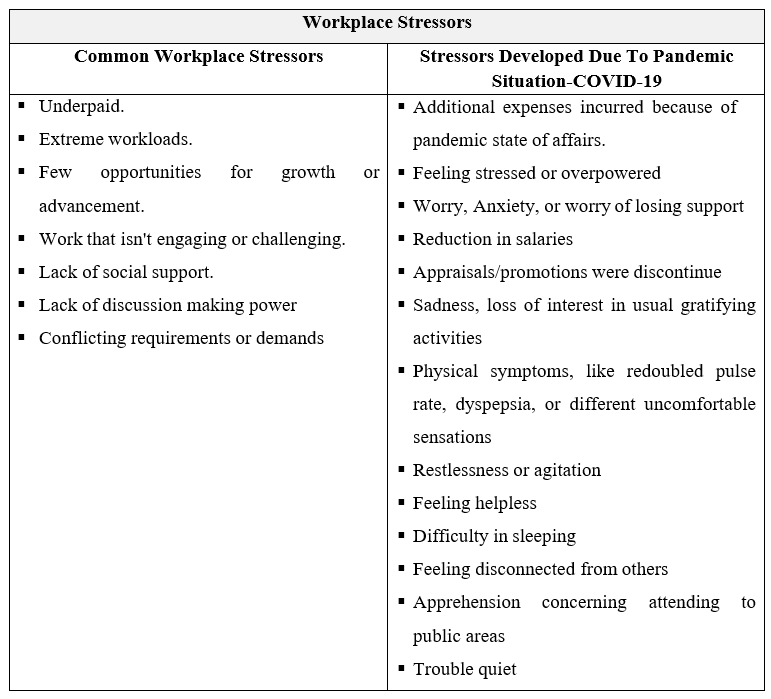 2. Methodology
To analyse the work-life balance before and during the pandemic situation, a google survey was conducted (Please find the survey questionnaires in annexure).
The following points were concluded from the survey:
102 Respondents from various age groups who are working in different sectors took the survey and data was analysed to figure out the work-life balance.
62.7% (i.e. 64 Numbers) of respondents were from age group 25-35 out of which 55 respondents are working in the private sector.
Normal working hours (8 to 10 hours) due to pandemic respondent count increase from 35 to 51 for the age group of 25-35 years.
Out of 102, 20 respondents have never taken out on vacation.
20.59% of respondents never attend the social gathering in the family and 17.64% never attend the social gathering of office colleagues during pre-lockdown.
7.83% of respondents got decreased who used to work at home once in week post lockdown.
The respondents who never overstay in the office to finish work got increased by 16.67% and respondents who overstay sometimes also got decreased by 13.72%.
The respondents who feel like their work-life got out of balance due to lockdown increased by 11.96%.
14% increase in spending time for leisure activities during/after lockdown.
90% of respondent feels that long working hours affect their efficiency.
16% reduction in binge eating, drinking, and smoking post lockdown.
51.96% of respondents of age group 18-25 & 25-35 feel like their health is suffering because of their work. •
60.78% of respondents has given highest priorities to family followed by health by 57.83% and least priorities to wealth by 6.86% and hobbies by 8.82%.
Figure 2: Age Categorization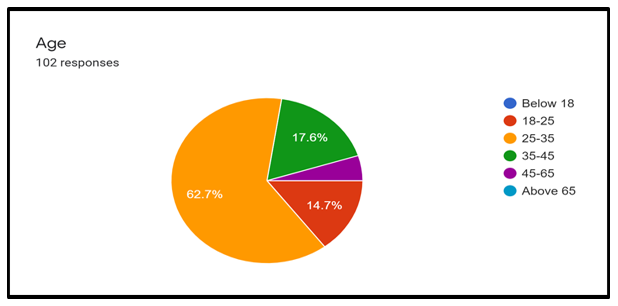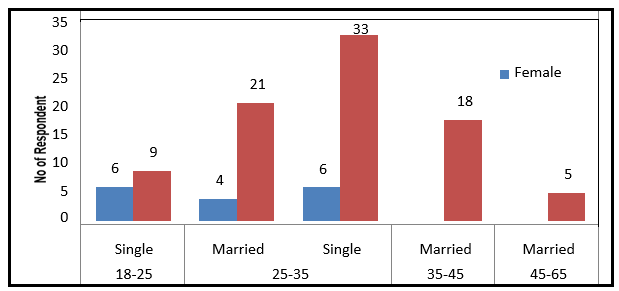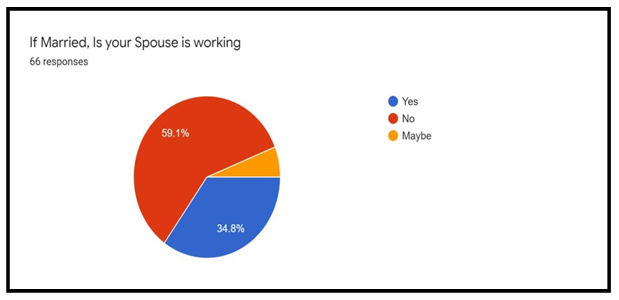 Figure 3: Organization Details (Concerning Type, Working Hours)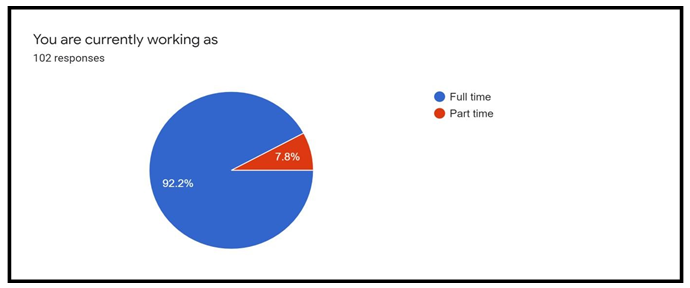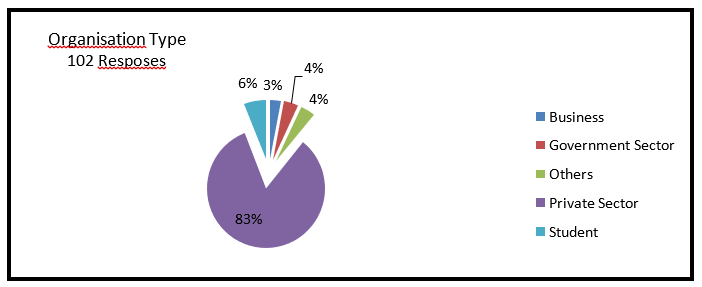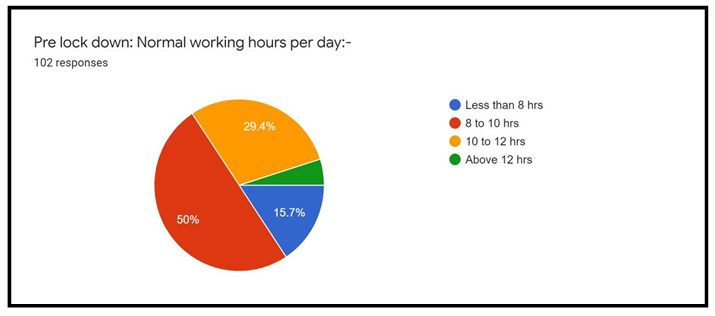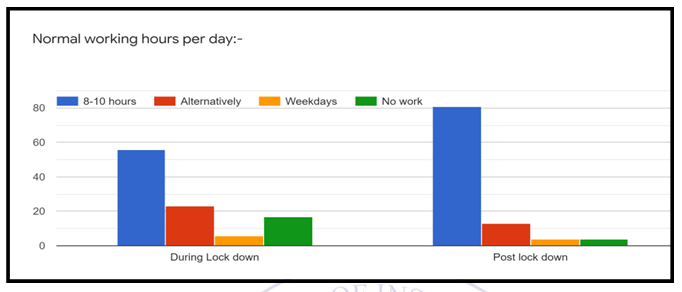 Figure 4: Work-Life Scenarios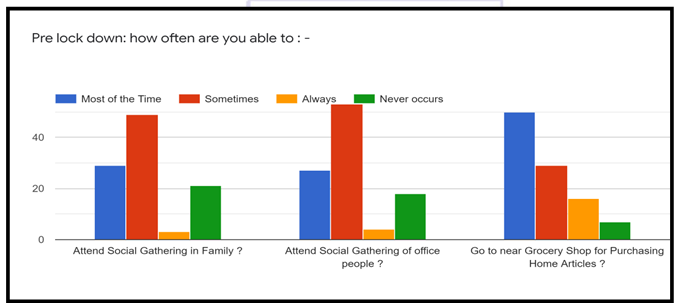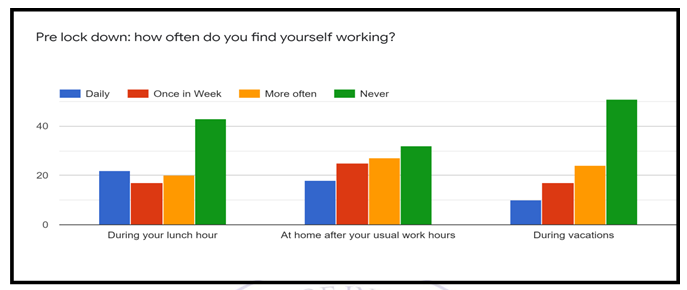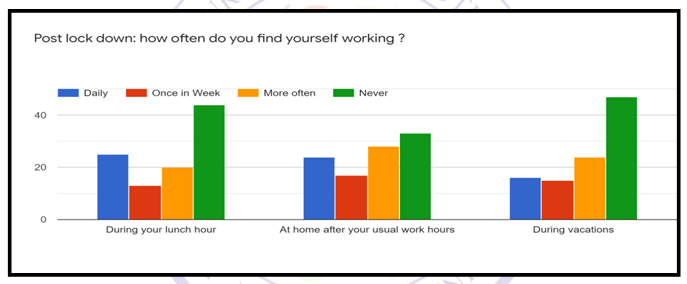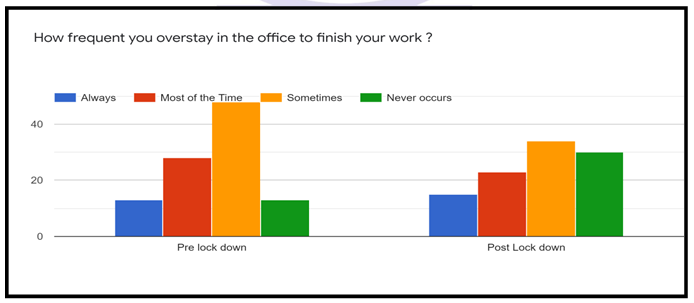 Figure 5: Work-Life Impact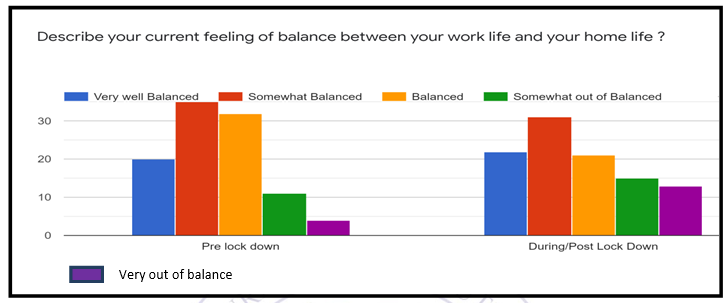 Figure 6: De-stress Measures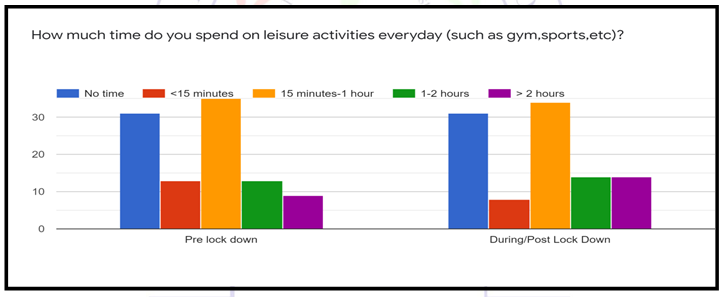 Figure 7: Work-life Efficiency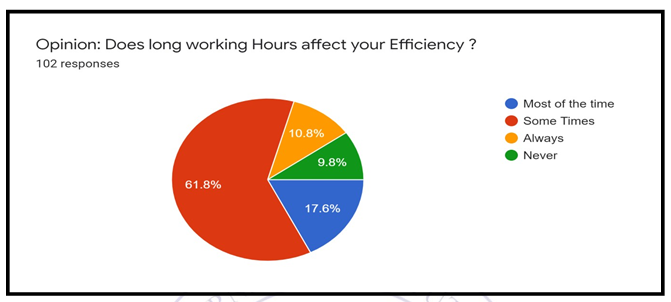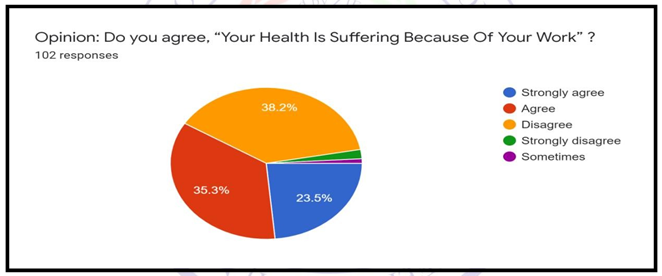 Figure 8: Priorities of Individual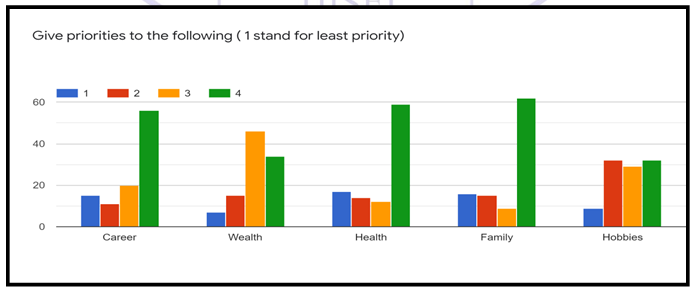 3. Conclusion
For employees within the company world, the journey of operating skilled looks like a roller coaster rides to associate extent that they lose their self-control and simply work with the flow, neglecting the impact that it'll wear them. Emotions area unit very contagious and stress directly or indirectly have an effect on the spirit of a private besides the physical aspects. Following measures ought to be taken to balance work and lifetime of worker.
Reduce job stress by taking care of yourself
Correct rest
reference to your inner-self
Reducing job stress by organizing and prioritizing
Avoid over-commit
Delegation of responsibility
Role of Managers and Employers In serving to workers trot out Job Stress

Improve communication with workers
Encourage worker participation
Distribution of work primarily based upon capabilities and avoiding overburden on every worker.

Role of Human Resources
It is necessary to adopt to the new tradition and continue the add such a way that the chain of Corona unfold is eliminated. Thus, the hour will facilitate the organization in making a culture that respects people's personal lives and their obligations outside work.
Utilizing the in-between break/mealtime or dedicate every day or few hours to arrange a happening. workers ought to be concerned, and suggestions ought to be appreciated so work stress is often minimized.
Arranging lunch meet outside the geographical point boundaries, organizing a get along to own some check chat session or vice session once at a geographical point.
Wellness programs may improve overall worker health and decreases tress and sick-day losses.
Events like Yoga sessions, aerobic sessions, ought to be inspired to spice up the immunity of the workers. Interactions with dieticians or specialists ought to be controlled often to talk with workers. Sports leagues may be organized for team building and morale boost.
Family-friendly policies are often incorporated by hospitable families into worker events. Families get a platform for interaction and facilitate in understanding the collaborative life and acquire on the point of the organization.
Strengthening the Inter-personal relationships at work may be inspired among workers members by developing a rewards system to figure higher with a positive perspective.
Turning work into play by incorporating screaming activities, anecdotes, role plays, or fun coaching materials into coaching sessions, conferences. and activities as and once attainable.
Reference:
No Reference